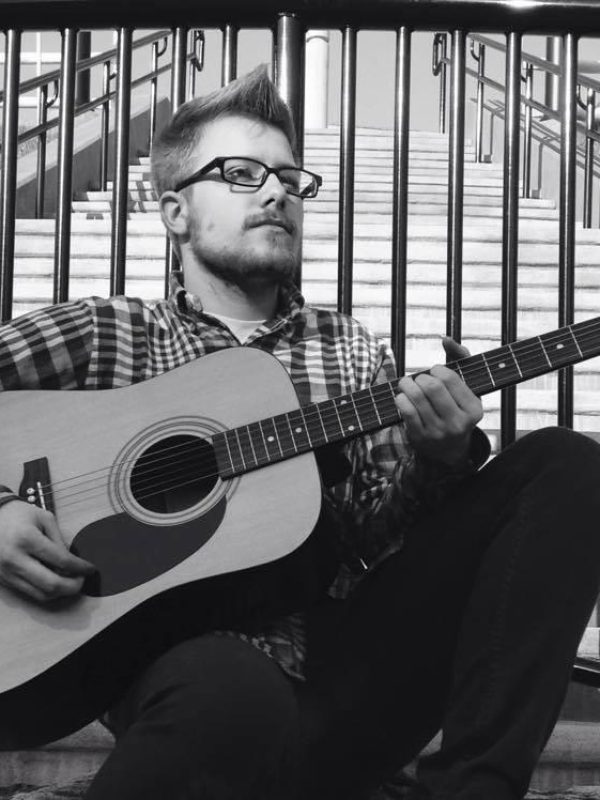 Paul Fredericks brings over 20 years of dynamic musical expertise and 15 years of teaching to every note he plays and every lesson he teaches. Not just a full-time teacher and Studio Lead at Music & Arts in Fairfield, Paul also shares his knowledge at the prestigious Westover School, shaping the next generation of musical talent. His dedication to music education has recently been celebrated by Music & Arts with national recognition, featuring Paul in their nationwide brochure and spotlighting him on both their company livestream and LinkedIn page.
Beyond his teaching prowess, Paul is a devoted student himself, currently pursuing his third certification from Berklee School of Music with a focus on Guitar specialization. His passion for music extends into the realms of jazz and composition, where he has not only performed alongside greats like James Moody but also contributed to editing a music book with Grammy recognized music educator Patrick Smith. As a studio musician and composer, Paul has a rich history of collaboration and creativity, having worked on various projects ranging from video game soundtracks to touring rock bands, opening for icons like Foreigner.
Professional Collaborations and Mentors
Patrick Smith, a Grammy-recognized educator and seasoned performer, has shared his rich musical and educational expertise with Paul, offering insights from his extensive career and performances with distinguished ensembles like Orchestra New England.
Acclaimed by The New York Times as 'a masterful pianist,' Chris Coogan's virtuosity in jazz and gospel has profoundly influenced Paul's approach to music, intertwining performance brilliance with pedagogical depth.
Gary Burton, a jazz icon and Berklee College of Music luminary, revolutionized vibraphone technique and fused jazz with multiple genres. His collaborations with legends like Chick Corea and Pat Metheny highlight a career adorned with seven Grammy wins and a deep commitment to music education.
Paul's Studio Musician Projects
The Electric Legacy of Paul Stanley Fredericks
With a name borrowed from the legendary KISS frontman, my life has been steeped in the electric world of rock from my very first breath. My father, Ronald Fredericks, expertise was pivotal during the golden era of KISS. His contributions are immortalized in works like "KISStory II" and "KISS: The Second Coming".
This backstage pass into the rock world wasn't just metaphorical; it was literal. I was bestowed with yearly backstage invitations, personal letters, and memorabilia straight from Paul Stanley himself.
Amidst rock royalty, I was not just a spectator but a participant in the lore of rock. I've met numerous icons and had the privilege to witness the unscripted moments of rock stardom. These experiences have not only shaped my understanding of music but also my teaching philosophy.
I've had the honor of sharing the spotlight at the historic Webster Theater, a Connecticut landmark where the walls are steeped in musical lore. Here, I opened for the iconic band Foreigner, with the talented Jason Bonham at the drums, son of the legendary John Bonham from Led Zeppelin. The experience was a powerful reminder of rock's enduring spirit and its ability to bridge generations.
The electric connection continued at Toad's Place in New Haven, a venue synonymous with rock heritage. Sharing the bill with Hatebreed, a band that embodies the hardcore essence with their intense energy and uncompromising sound. These moments are not just memories but milestones to be remembered!
Join me for an education that goes beyond scales and chords. Immerse yourself in lessons that are enriched by a legacy, where every strum resonates with the history of rock. Let's make your musical journey legendary!
*Pictures above with Paul Stanley & Gene Simmons of KISS, Rob Halford of Judas Priest, Neal Doughty of REO Speedwagon, & Weird Al*
News articles from New Haven Register and Metal Edge Magazine